// about cyberium converged solutions
Your Cybersecurity
Solution Provider
Cyberium Converged Solutions' advisory service, helps boards and their businesses understand and tackle cyber risks and opportunities cost-effectively and with minimum disruption to the business.
Our cyber security strategy & improvement plan provides a clear understanding of an organisation's exposure to a cyber-attack, and the impact it would have on your business.
Security Experts
Our great team of security experts will help you minimise risk
Cyberattack
Understand the cyberattack exposure in your organisation.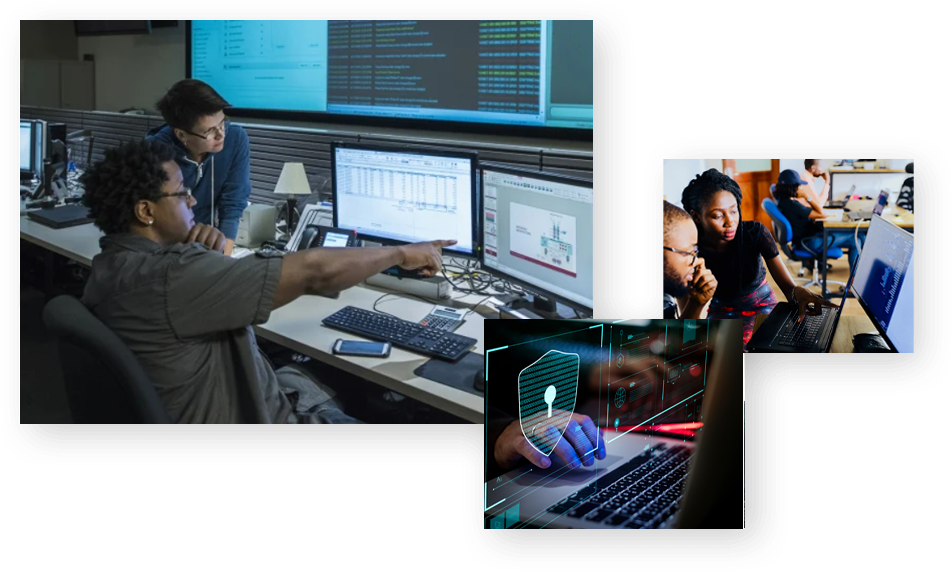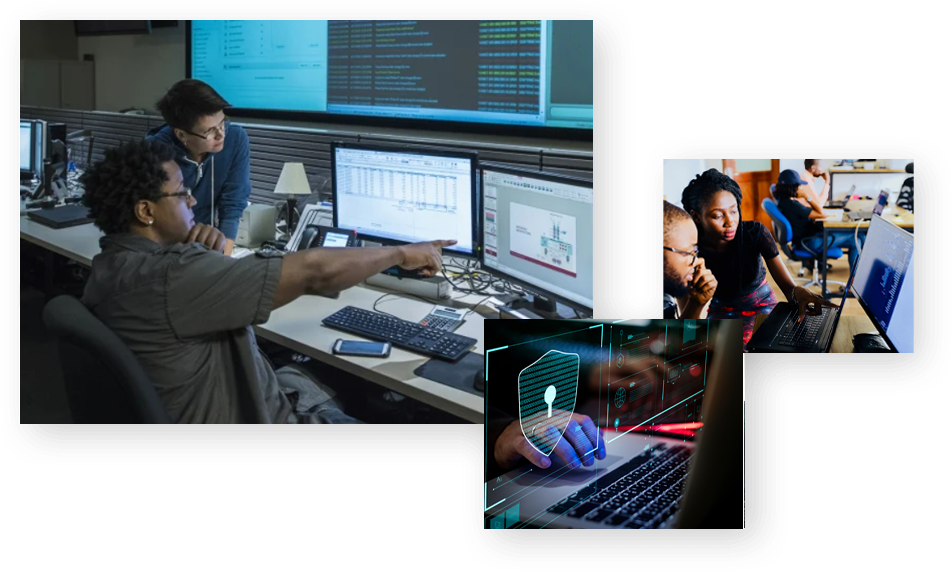 // why choose us
Cyberium Convergence Solutions
Provides World Class Support
are caused by human error. From using easy to break passwords, leaving laptops and computers unsafe to failing to update of apply patches to software.
Mobile Devices as Attack Vectors
of fraudulent transactions happen through mobile channels.
Mobile devices are popular attack vectors for cybercriminals.
// our service
Cyberium offers
Cybersecurity Solutions
Security Advisory
Cyberium Converged Solution provides a clear understanding of an organisation's exposure to cyberattacks, and the impact it would have on your business.
Cyber threat protection
Cyberium Converged Solutions' security experts will assess your cyber risk and outline strategies for threat minimisation and protection.
Security Awareness Training
Our security awareness training ensures we help you prevent and mitigate user risk within your organisation.
Data protection
We work with your team to help secure and protect sensitive business data. Your organisation must maintain data integrity.
Security Program & Policy Development
Get a holistic security program and company-wide policies to meet compliance standards. We create sustainable roadmaps that work.
Backup and disaster recovery planning
We design and test disaster recovery strategies that gets your business operating as quickly as possible in the event of an incident.
// We provide expert guidance for all your cybersecurity challenges
Let's us protect you!
// Cyberium Converged solutions
We are your solution to modern security challenges
Cyberium Converged Solutions provides fast, most cost effective way to improve your security stack. Gain a new layer of breach protection in minutes, with internet-wide visibility on and off your network, no matter your company size.
// Cybersecurity news, Insight & Analysis
Latest Security News