// Cyberium Converged Solution
is a cybersecurity
services company
Cyberium Converged Solutions is a worldwide leader in next-generation cybersecurity, protecting small, medium-sized to enterprise grade organizations from today's most advanced cyberthreats.
We offer a broad set of advanced products and services to secure users, networks and endpoints against ransomware, malware, exploits, phishing and the wide range of other cyberattacks.

We help you develop a cyber security culture that ensures it not only interacts with the day-to-day procedures, but also defines how security influences solutions offered and business outcomes.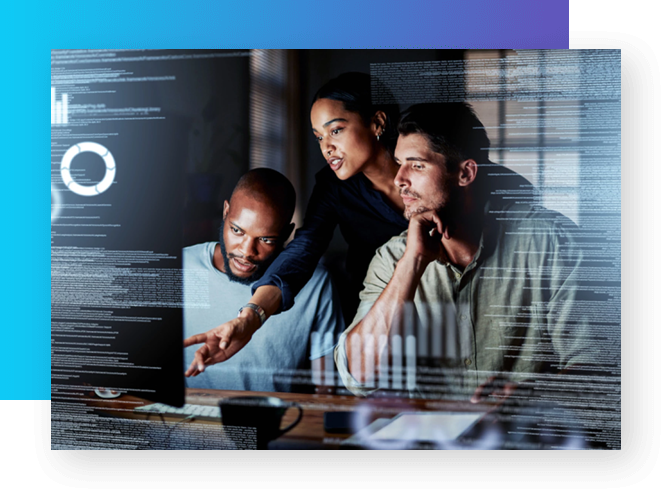 // Experience. Execution. Excellence.
What We Actually Do
Cyberium Converged Solutions' advisory service, helps boards and their businesses understand and tackle cyber risks and opportunities cost-effectively and with minimum disruption to the business.
Our cyber security strategy & improvement plan provides a clear understanding of an organisation's exposure to a cyber-attack, and the impact it would have on your business.
of organisations will let employees work remotely after the pandemic
of all breaches involved phishing. an 11% increase from the previous year
of Small and medium-sized enterprises not equipped to recover from a cyber attack
of cyber attacks target small businesses. Let us help you get the right defenses in place
// did you know
Most Common Cyber
Attacks Experienced
Half of cyberattacks target small businesses that usually don't have adequate cybersecurity measures to protect themselves from such threats.
Based on a BakerHostetler, 2020 survey, the most common cyber-attacks experienced by US companies are phishing (38%), network intrusion (32%), inadvertent disclosure (12%), stolen/lost device or records (8%), and system misconfiguration (5%).
Cyberium Converged Solutions can help protect against these threats. Speak to us today.
Inadvertent disclosure
12%
Stolen/lost device or records
8%
System misconfiguration
5%